All i can remember is how beautiul DAVE from Mae is...he's gorgeous. I loved all bands. Sherwood and Relienk K were really ggood too. I loved the piano player from sherwood he was soooo adorable hopping about like a pansy. Danielle and i were sweating bullets. We got pretty close to the front but it was way too much to handle with all the pushing and shoving. I wanna go to more concerts. Especially Mae concerts. ::sigh::
last night was the concert..its was sooo great. i had fun


i have nothing left.
my life is screwed up beyond belief.






..
Seasons are changing, and waves are crashing, and stars are falling all for us. days grow longer and nights grow shorter I can show you I'll be the one. Every now and again sometimes I get lost on the wind of a dream. The air gets clean and the seas get wide And I can do anything. The pain it won't even cross my mind There is wonder in everything The rope gets loose and the chains unbind And I can do anything.Its never been more perfect being alive. I've never been so satisfied. If you'd be honest And say what you mean You know I would promise I'd do anything because I know that without you I'm giving it away.Is this what you wanted?Cause I'm willing to change Now that I'm certain There's much more to gain. You've introduced me to the moment But I'm looking to stay for good You asked me to stay forever Well, you know that I would.We made plans To be unbreakable Love was all we knew, No insurance for The unthinkable, Blindly get us through. You come over unannounced. Silence broken by Your voice in the dark. I need you here, tonight Just like the ocean Needs the waves.


last week was midterms
yesterday was sat's


Im happy its over but theres more to come..


ANYONE WANNA HANG OUT?!?!=)
i need a break from school.
Current Mood:

complacent


ahhh great
im gonna go insane and now im gonna break cus i cant find my camera charger?!?!


-1st my birthday =D

-2nd my sweet SIXTEEN i hope everyone is excited as i am! its this weekend what a great way to start the year.


- AND SOO MANY OF MY FAVORITE SHOWS!!!!!!

NIPTUCK
DESP HOUSEWIVES
GREYS An
HouSE
SVU
CSI
gilmore
DEprassi i think?
ahh and on and on omg omg

im going crazy!!! too many great things

but then there's school okie bye yall have a nice day

im souped for ym birthday AHHHH
SOO many great things are happening in september!!
Current Mood:

crazy
ATTENTION

JOLEEN IS GOING TO GO QUOTE CRAZY



the important thing is not to be bitter over life's disappointments.
learn to let go of the past and recognize that everyday won't be sunny.
and when you find yourself lost in the darkness and despair,
remember it's only in the black of night you can see the stars
and those stars will lead you back home.
so don't be afraid to make mistakes ; to stumble ; to fall,
cause most of the time, the greatest rewards come from doing the things
that scare you the most. maybe you'll get everything you wish for.
maybe you'll get more than you ever could have imagined.
who knows where life will take you.
the road is long and in the end the journey is the destination <3

you fight with the people you care those are about most
because the relationships you are willing to fight for. <3

so just live, have a wonderful time & make mistakes.
but never second guess where you've been,
where you are, and most of all where you're going.

take too many pictures, laugh too hard.
and love like you've never been hurt
because every minute you spend upset
is a minute of happiness that you will never get back <|3

there's nothing that compares to the stomachache
you get from laughing too hard with your best friends <3

feeling the pain is teaching us how much more we can take
and reminding us how far we've come <3

admit it.
you know we can be great together.
you know our love can be stronger than anything else.
you know that we can be great together, and were meant to be.
so why, i ask you, why do you ignore all of our chances to be together <3

So we locked ourselves in your car. Got lost in each other's eyes. We sang to the radio.
He whispered in her ear & she'd laugh at his silly jokes, even if they were pointless.
He's grab her hand & not let go. He had no idea how happy it made her.
She'd rest her head on his shoulder, close her eyes, listen to their song while
he kissed her forehead. She memorized the touch of his lips.
She didn't want to leave anytime soon. & he'd give her his jacket when
she told him she was cold. It would be 3 in the morning, but they'd still be tangled
in each other. She knew he was something special. It was different how he moved
her because when he told her 'goodnight', to her it still felt like 'hello'. <3

People say you can't have everything you want,
But that's not true, Because when I'm with you,
I couldn't ask for more. <Love is undescribale. People can feel it & not know what it is.
For others..they let love pass them by because they don't want
to get hurt by love itself, or maybe they are afraid.
Afraid of losing the one they love. But when I look at you..
i fall in love all over again & I know I will never lose you.
& even if I do, I will never stop loving you. <3

i used to watch movies and think
'i wish i had a boyfriend like that'
& now i get to watch those movies & think
'wow. my baby is so much better than that.' <3

There are just those times when you
give me that look & no one else may see
it, but when you look at me that way, my
heart just melts..& i know you're the one.. <3

life`s full of risks.
take them, because you'll
never know what could have
happened if you dont <3

at the beach, life is different. time doesn't
move hour to hour, but mood to moment.
we live by the currents, plan by the tides
and follow the sun.. <3

the worst is over
you can have the best of me
we got older, but we're still young
we never grew out of this feeling
that we won't give up <3

You hold my hands to your chest,
I love to hear your heart beat.
Especially when I know
it beats just for me. <3

The smell of your skin
The taste of your kiss
The way you whisper in the dark
Your hair all around me
Baby you surround me
You touch every place in my heart
Oh, it feels like the first time, every time
I want to spend the whole night in your eyes <3

- - [amor vincit omnia ] - -
love conquers everything<3

and asking me to explain the feelings i have for him is
like asking me to describe the taste of water
|[ i m p o s s i b l e ]| <3

old mr. webster could never define
what's being said between your heart & mine <3

sometimes your afraid to become a couple because you are afraid of losing
what you already have with that person.
but life is all about risks and it requires you to jump.
don't be a person who has to look back and wonder what they would have
or could have had, no one waits forever <3

usted es justo que` he estado esperando
[ you're just what i've been waiting for ] <3

you know, honestly, i never knew i could feel like this. you know?
i swear i'm, i'm going out of my mind.
it's like i want to throw myself off of every building in New York.
i, i see a cab and i just wanna dive in front of it
because then i'll stop thinking about him <|3

our story will be just one big cliche.
the one where my eyes met yours
and you took my breath away <3

you want to know why i love you?
it's because you loved me when i didn't love myself.
it's because you held up my beauty for me to see.
it's because you cared for me unconditionally, just the way i was.
it was because for the first time in my life ;
i didn't have to work so hard at being happy <3

no, i don't think i will kiss you,
although you need kissing, badly.
that's what's wrong with you.
you should be kissed and often,
and by someone who knows how <3

will you do something for me, please?
just picture your life for me?
30 years from now, 40 years from now?
what's it look like? if it's with him, go. go!
i lost you once, i think i can do it again.
if i thought that's what you really wanted.
but don't you take the easy way out <|3

i'd rather die tomorrow than live
a hundred years without knowing you <3

when you're holding me like this -
i'm carelessly lost in your touch
it's almost too much.
i'm helplessly, hopelessly, recklessly

maybe it's not about having the perfect life.
maybe it's about stringing together the small things,
and making those count more. <3

i'm nothing you need or anything you want
but i'm everything you can't live without <3

don't stress over the people from the past cause
there's a reason they didn't make it to your future <3

someday you're going to meet someone who drives you mad.
who you're going to fight with and laugh with and
do insane things for.
someone who turns your life upside down. <3

honesty is the key to a relationship.
if you can fake that, you're in. ;] <3





i love quotes..

im gonna stop before i take over with qotes

Current Mood:

sad

Current Music:

mae-awakening
ill show you mine
if you show me yours first
from PA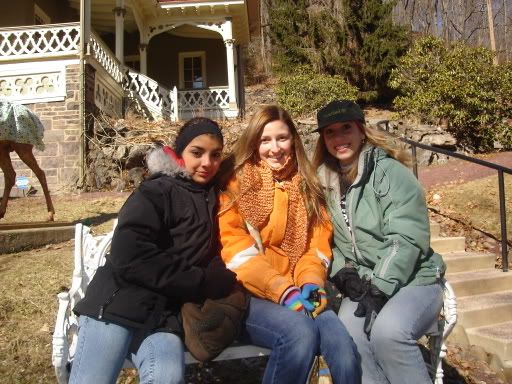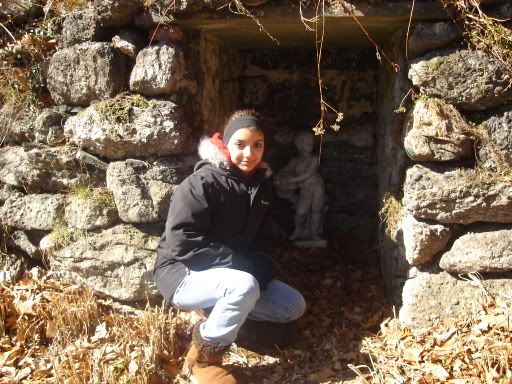 this is kinda funny because we noticed it has a date next it it and realized then that it was probably
someone's grave or something spooky. and when i went in there i started to fall through!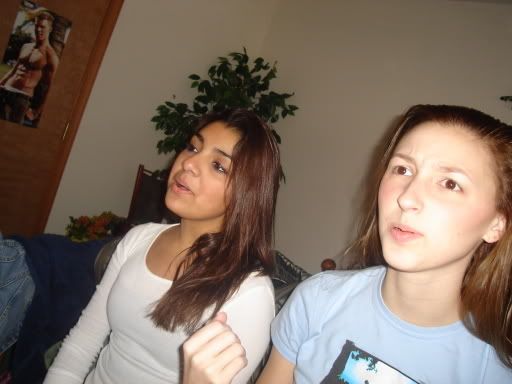 hehe they were singing and getting into the songs. I heart them! and their funny expressions
while singing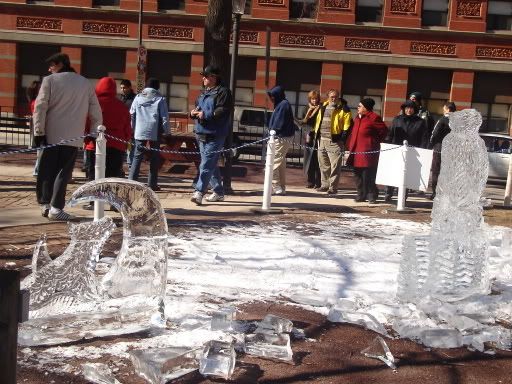 it was soo awesome we saw people making ice scupltures!
hehehe i love it...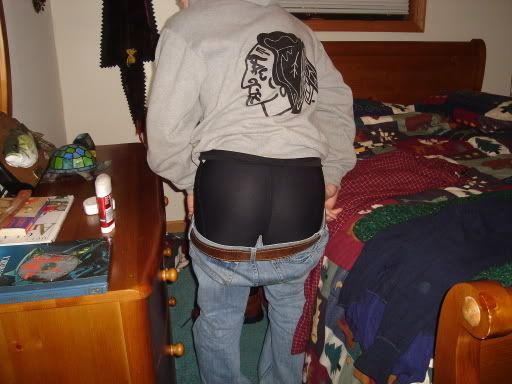 hey look you guys its stanley's buttt!!... wait its black.=/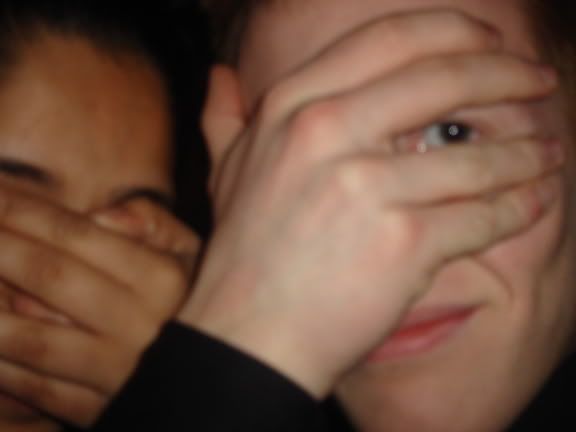 Stan and i being stupid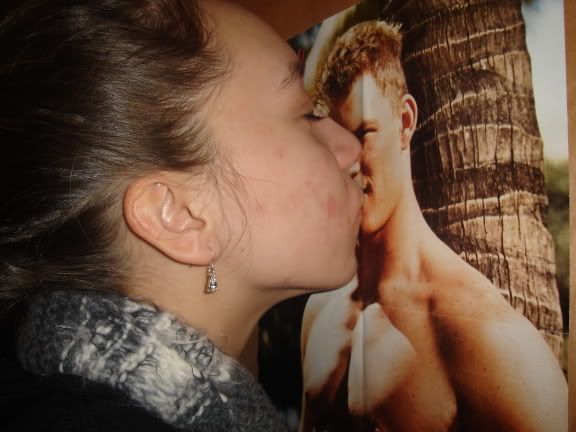 Annmarie's cheating on carlos.
this little wierdo has a thing for chewing on wax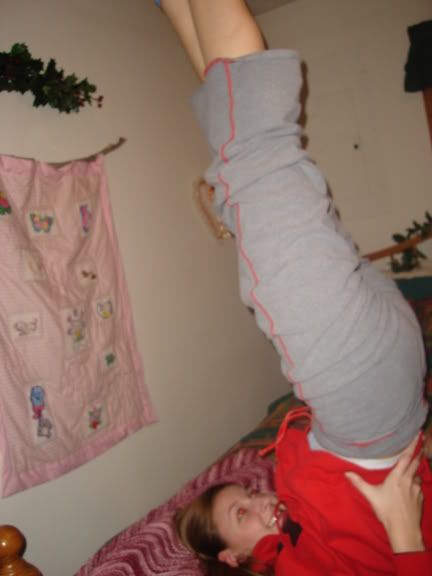 shes a funny one.
NOW.... this will be funny. on monday my dad and i went to WWE and lets say it was hilarious and rather entertaining
We couldnt stop laughing at how funny it was.And then we see other people around us getting into it, of course we start making
fun of then too. i love my dad.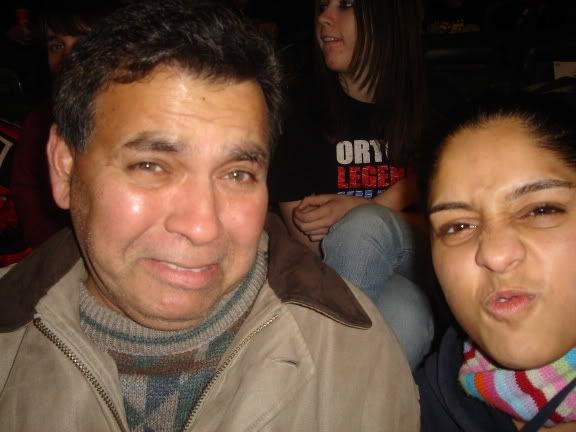 my dad and i making ugly faces because we were bored.
i wont put up all the pictures but here ya go!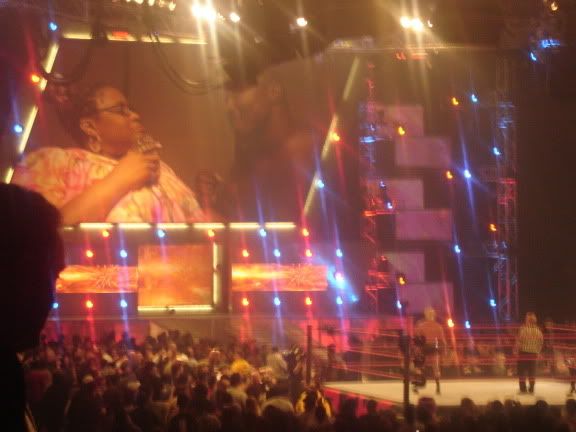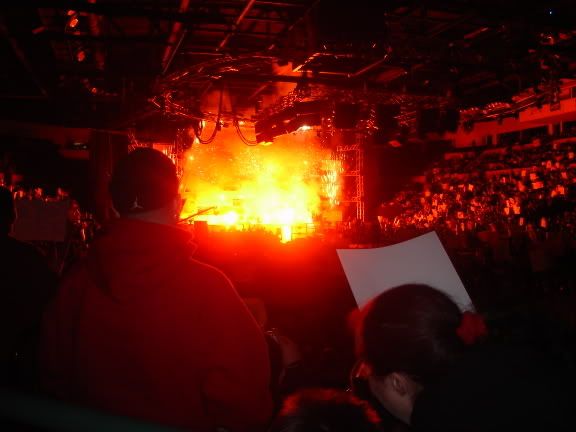 i havent postest pics in 234567892345678 years so here ya go!!
Current Mood:

curious

Current Music:

hellogoodbye- here in your arms


i know that i intimidate some people. am i a bitch? am i soo ugly i scare people away? it would be nice sometime or another to have someone.( period) im not high maintenence im not picky either. I dont ask for much. All i would ask for is for someone to hold me, is that too much? ill wait... ill wait for as long as i have to. ill wait for someone i know who would be a real "man" for me. ill wait for that someone i get that feeling in my tummy from. ill wait for him as long as i have to.
its kinda sad.
Current Mood:

blah

Current Music:

acceptance-take cover